Africa's 'largest' solar-plus-wind-plus-storage project unveiled
Sep 2, 2019 10:34 PM ET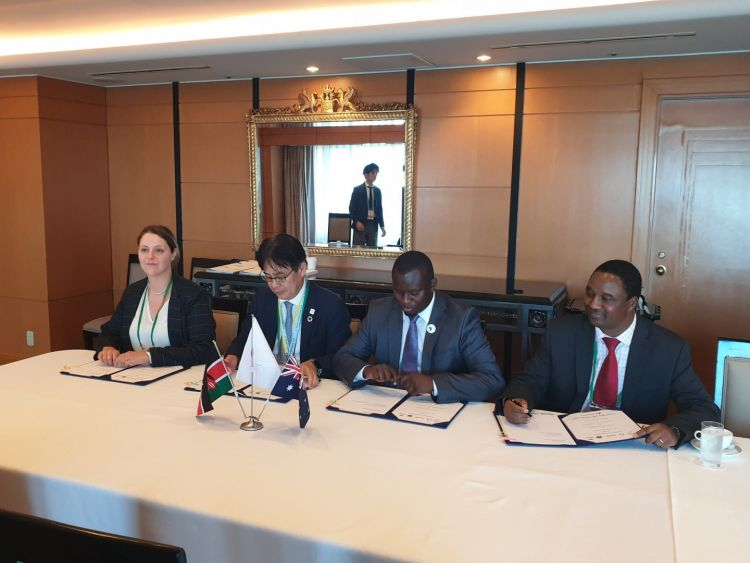 Japanese developer Eurus Energy and Australian-headquartered wind developer Windlab have signed a deal with Kenyan authorities to develop an 80MW solar-plus-wind-plus-storage facility in central Kenya.
The Meru County Energy Park is being hailed as "Africa's first large-scale hybrid wind, solar PV and battery project."
According to news reports in The Standard and ESI-Africa, the US$150 million plant will comprise 20 wind turbines and 40,000 solar panels. The facility will be a public-private partnership, and the Meru County government will own part of the project once it is operational. Construction is due to start in 2021.
A memorandum of understanding (MoU) was signed between Windlab East Africa, Eurus Energy, the Kenya Investment Authority and Meru County government on Thursday 29 August at the Tokyo International Conference on African Development.
According to Eurus' majority shareholder Tokyo Tsusho, the MoU confirms "the structure of the collaboration between the parties with regard to the development on the Meru County Energy Park."
Earlier this month, Windlab CEO Roger Price visited the proposed plant's site in Meru County.
At the time, Meru County Investment and Development Corporative chairman Felicity Biriri praised Windlab's community-driven approach. "Over the recent past, setting up renewable energy projects across Kenya has been difficult as most projects tend to ignore the community in which they implement the said projects," she said in a statement.
The county government said it was working to ensure all land owners affected by the plant were provided with "valid" title deeds – a process it estimated would finish in November.
In June, a consortium of government and development financiers, including the World Bank and Dutch development institution SNV, unveiled a US$47 million pot for providers of off-grid domestic solar in rural Kenya.
SOLAR DIRECTORY
Solar Installers, Manufacturers