ACWA Power Signs Two Power Purchase Agreements with Ethiopian Electric Power
Dec 24, 2019 07:06 PM ET
ACWA Power has revealed the signing of two Power Purchase Agreements with Ethiopia's electricity producer, Ethiopian Electric Power, to build two 125 MW solar installations in Ethiopia.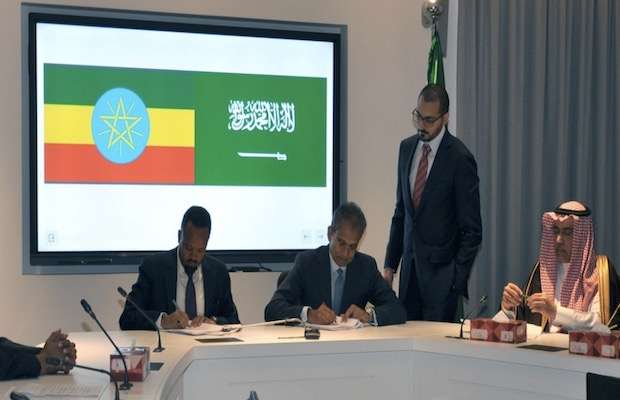 Global operator and power generation corporation, ACWA Power, has announced the signing of two power purchase agreements with Ethiopian Electric Power for the development of two 125 MW solar photovoltaic installations in Ethiopia.
The solar power project is reportedly going to be completed over 20 years. The report came to light after ACWA Power won its bid to carry out the development of two solar plants in the first round of Ethiopia's solar program. Ethiopia's Minister of Finance, Ato Ahmed Shide, said his country has a very ambitious growth plan that will require a more reliable, affordable and secure supply of energy. Hence, the need for the recent power projects in the country.
The PV projects are expected to power over 750,000 homes in Ethiopia. It is estimated that the installation will offset 320,000 tons of carbon dioxide yearly. The President of and CEC of ACWA Power, Paddy Padmanathan, described the signing of the Power of Purchase Agreements as a great achievement. He said it shows the level of confidence that the Ethiopian authorities has in the ability of ACWA to carry out their energy building ambitions.
While the latest endeavor will be ACWA's first venture in Ethiopia, the power generation company already has some ongoing operations in the African continent having installed solar and wind assets in South Africa, Morocco, and Egypt.
SOLAR DIRECTORY
Solar Installers, Manufacturers