ABB launches pioneering floating solar plant in Switzerland
Dec 13, 2019 05:08 PM ET
ABB has partnered with Romande Energie to provide its own inverter solutions for one of the world's highest floating PV installations, which raises efficacy of DC generation by up to 30 percent, even in winter.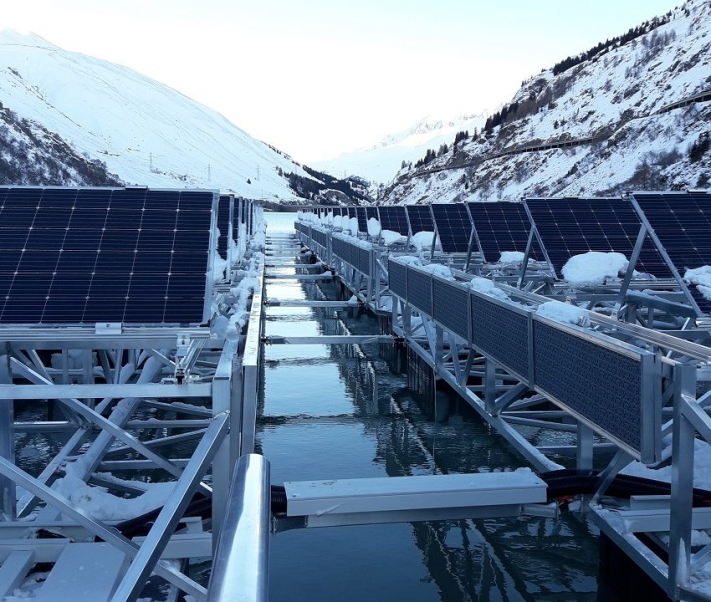 The solar plant, located 1810 meters above sea level on The artificial Lac des Toules in Switzerland, is known to produce over 800,000 kWh of power annually and provide up to 220 houses in the area.
Found in the Swiss Alps, Lac des Toules is the most up-to-date in a worldwide tendency for installing floating Photovoltaic (PV) constructions, which provide over 50 percent more efficiency by employing topography as well as the surrounding natural resources, in addition to being driven by a need to source alternate locations for PV systems in which onshore land is at a premium.
The plant in Lac des Toules is exceptional because of its high-altitude place and climatic conditions, together with the greater than average yearly yields in winter when there are extreme minus temperatures and reduced solar irradiation.
Yields and efficacy levels are enhanced thanks to the usage of bifacial modules along with the 'albedo effect' where the lake and snow's reflective lighting is captured by the PV system. This permits the PV plant to continue to function and produce electricity when there is snow coverage.
The 2240 sqm park contains bifacial solar modules on a carpet of 36 floats, which are fastened to the bottom of the lake by weights, letting it to rise and drop at exactly the same time as water. The place also means that the floating PV structure and technology needed to withstand winds of up to 120km/h, lake ice depth of 60 cm, and the potential to support up to 50 cm of snow.
SOLAR DIRECTORY
Solar Installers, Manufacturers