A photovoltaic panel manufacturing plant constructed in Ouagadougou
Sep 25, 2020 07:33 PM ET
Burkina Faso has simply established a solar panel production device. Called "Faso Energy", the center situated in the funding Ouagadougou can producing 30 MW of photovoltaic panels per year.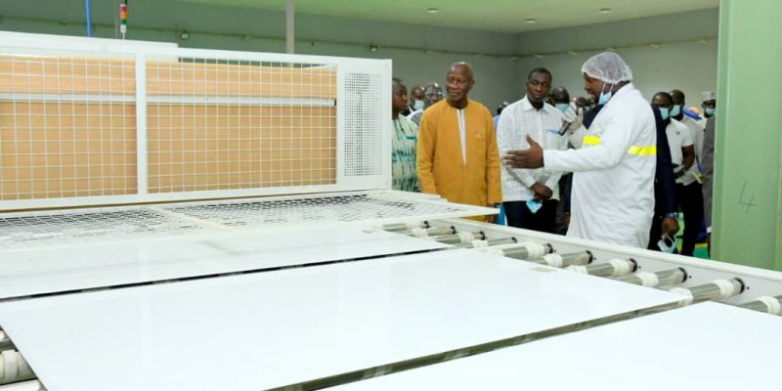 A photovoltaic panel assembly plant has simply been established in Burkina Faso. Situated in the resources Ouagadougou, the center has a manufacturing capability of 30 MW of solar panels each year, i.e. 200 photovoltaic panels made everyday. This project is initiated by El hadj Moussa Koanda. This financial operator has actually invested more than 3 billion CFA francs (virtually 5 million euros).
Named "Faso Energy", the plant was ushered in on September 22, 2020 by the Burkinabe Prime Minister Christophe Joseph Marie Dabiré. According to this official, the facility will certainly advertise the procurement of solar power equipment by the populace, therefore minimizing the need to enhance the rate of access to electrical power in Burkina Faso. According to the World Bank's 2018 report, 62.3% of the Burkinabe population has access to electrical power in the country.
Furthermore, the business's operations will require a huge neighborhood workforce. "This suggests 170 straight jobs and 2,000 indirect jobs," says El hadj Moussa Koanda, the project promoter.
In the direction of reducing imports of solar equipment
"We have actually promoted the admission of "Faso Energy" to the Investment Code. This gave it the right to many facilities, including the non-payment of custom-mades taxes throughout the establishment of the plant in Burkina Faso, permitting the firm to gain from almost 1 billion CFA francs (greater than 1.5 million euros) in tax exceptions, clarifies Christophe Joseph Marie Dabiré, the Prime Minister of Burkina Faso. Our objective is to justify the importation of solar panels right into the country".
El hadj Moussa Koanda's initiative ought to likewise allow the federal government of Burkina Faso to relocate towards its goal of producing 30% of its electrical power from solar power by 2030.