385 MW Solar Plant Comes to Montenegro
Jun 14, 2023 11:10 AM ET
Montenegro's CGES and MEnergy agree to connect 385MW solar power plant to the grid, with gov't support to grow solar energy. Tax incentives and network investments of EUR 195 million further the cause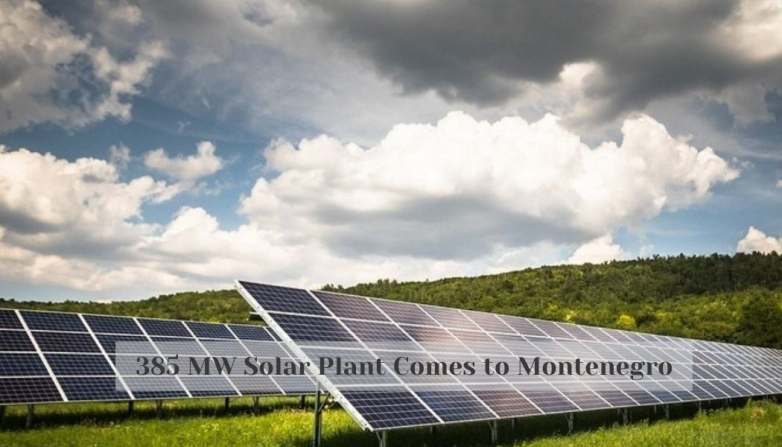 Montenegro's transmission system operator, CGES, has signed an agreement with MEnergy to connect a planned 385 MW solar power plant to the grid. MEnergy will build the solar power plant at Ubli, Bogetić and Broćanac. The contract was signed by CGES CEO Ivan Asanović and MEnergy CEO Nikola Špadijer. CGES has also received a significant number of requests for connection and its five-year plan envisages investments in the network of EUR 195 million. MEnergy is owned by Aleksandar Špadijer and Dejan Kotri. To further support the growth of solar energy in Montenegro, the government has lowered VAT on solar panels to 7%, streamlined the procedure for the construction of photovoltaic power plants, as well as announced a spike in solar power output for this year.
What Are Montenegro's Solar Energy Plans?
In 2021, Montenegro plans to produce more than 1000 GWh of electricity from solar energy, which is a 50% increase from 2020.

To further incentivize solar energy development, Montenegro has implemented a Feed-in Tariff scheme which requires power utility companies to buy electricity generated from renewable sources.

Montenegro is also encouraged foreign investments in solar energy, allowing foreign businesses to both build and operate solar power plants in the country.

The Montenegrin government has also implemented several financial support mechanisms, such as tax credits and subsidies, to promote solar energy development in the country.

Montenegro has also established a Renewable Energy Fund, which is used to finance the construction of solar plants and other related projects.
SOLAR DIRECTORY
Solar Installers, Manufacturers