German research team sets up a record for solar module efficiency
Nov 13, 2019 11:35 AM ET
Research team from a few German institutes, together with South-China-based University of Technology, breaks a conversion efficiency record for organic photovoltaic modules. The 26 sq cm module consisting of 12 cells shows 12.6 per cent efficiency. The achievement is registered by Fraunhofer ISE.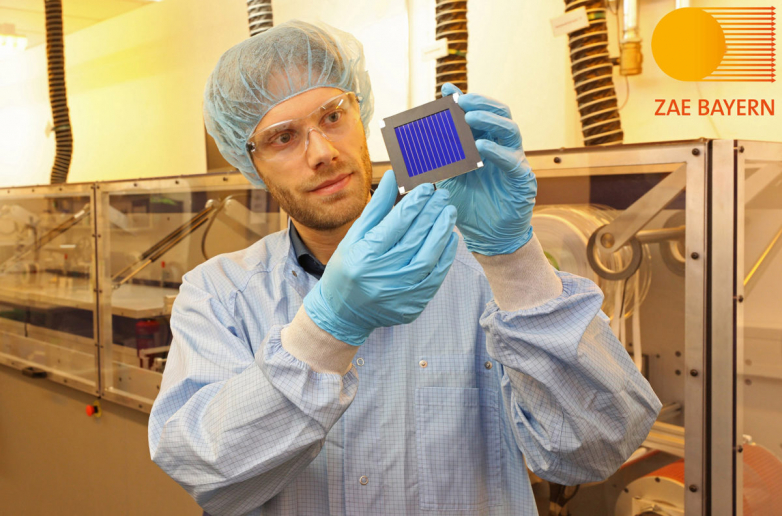 A group of researchers headed by Friedrich-Alexander-Universität Erlangen-Nürnberg has achieved maximum efficiency registered for prototype organic photovoltaic module.
The unit is sized 26.129 sq cm and consists of twelve cells united in series. This module has the following characteristics: filling factor 95 per cent, open circuit voltage 9.978 Volts, as well as efficiency 13.2 per cent with regard to its active area.
This figure has become the maximum efficiency index ever registered for organic solar modules of such size. The record has been approved by the Fraunhofer Institute for Solar Energy Systems' certification lab located in Freiburg. The group included researchers from FAU, ZAE Bayern, HI ERN, and SCUT.
The record is based on the team's earlier result of 12.25 per cent conversion efficiency for one organic solar cell sized 1 sq cm, reported a year ago. The advanced device with 12.6 per cent efficiency shows a 30 per cent improvement compared to the earlier best index of 9.7 per cent.
The photovoltaic was manufactured on a MW-scaled experimental thin-film solar facility, part of EnCN.
Friedrich Alexander University points out to module efficiency being always a bit lower than that of a cell, which is explained by presence of inactive areas along with resistance losses. The scientists underline that a considerable innovation of the research was minimization of inactive areas by means of laboratory-engineered high-resolution laser structuring.