1.5 GW of Irish PV to obtain grid connection provides through ECP procedure
Nov 22, 2021 02:00 PM ET
Eirgrid and ESB Networks have actually launched the full listing of renewable resource projects to get grid connection supplies in Ireland via their enduring connection policy (ECP) process, with solar PV representing most of these.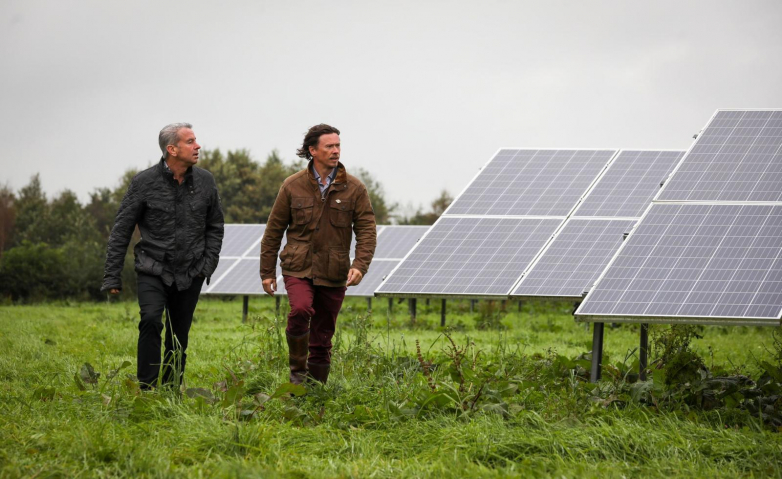 In total, 85 projects - standing for 2,897 MW - result from receive connection offers under Category A of ECP 2.2, with the 2nd stage of the ECP (ECP 2) being split into three batches of connection offers (ECP 2.1, ECP 2.2 and ECP 2.3).
Of these, 61 are solar PV with a collective capability of 1,533 MW. There are additionally 2 battery storage projects with a cumulative ability of 150MW, and 6 hybrid solar-plus-storage sites consisting of 325MW of solar and 441MW of battery storage.
This includes a 185MW hybrid solar-plus-storage site in Louth under growth from Strategic Power Projects. The Monvallet project is split right into 50MW of PV and 135MW of battery storage, with the storage element to supply system services and safety and security of supply to the grid.
Paul Carson, managing supervisor, Strategic Power Projects, stated: "We are very pleased with the result in Monvallet and are committed to working carefully with all stakeholders consisting of Eirgrid and ESB to make sure openness of our long-term method and to produce a comprehensive understanding of what these solar and battery properties will certainly achieve for a brighter and cleaner future in Ireland."
Strategic Power Projects is presently collaborating with Gresham Residence to establish a solar and storage pipeline with an incorporated capacity of over 1GW, with these to be located throughout Northern Ireland and the Republic of Ireland.
Other solar as a result of receive a grid connection offer consists of the 154MW hybrid Rosspile2 Solar Plus Storage Facility under development from Highfield Solar, the 75MW Fieldstown Solar site being created by Energia Solar Holdings, the 46MW Carriglong Solar Park being developed by ESB Solar (Ireland) and the 50MW Monart East Solar Farm developed by Engie Developments Ireland Limited.
Engie have a handful of PV sites on the listing, including the 19MW Poulbautia Solar Farm, the 19MW Lissane West Solar Farm, the 14MW Berrings Solar Farm, the 6MW Farranmacedmond Solar Farm, the 6MW Gibbonstown Solar Farm, the 5MW Islanduane Solar Farm, the 4MW Ardnadoman Solar Farm, the 10MW Ballynash Bishop Solar Farm and the 14MW Ballyboughlin Solar Farm.
The two battery storage sites are the 60MW Ardagh South Energy Storage Facility under growth from Avolta Storage and the Kilmannock Battery Storage Facility Phase 2, which is owned by Gore Street Energy Storage Fund.
In 2020, Gore Street introduced its plans to broaden the capability of Kilmanock, as well as its 30MW Porterstown battery storage project.
The remainder of the 81 projects breaks down into 11 wind (345MW), one gas (100MW) and 4 hybrid wind and battery (7MW battery, 2MW wind).
SOLAR DIRECTORY
Solar Installers, Manufacturers