Hannah Solar Federal government Solutions completes 1.28-MW solar project for Bosch Rexroth
Feb 24, 2021 01:06 PM ET
Hannah Solar Federal Government Solutions (HSGS) lately finished building and construction on a 1.28-MW ground-mounted solar project at Bosch Rexroth Corporation's center in Fountain Inn, South Carolina. Bosch Rexroth is a worldwide engineering company that supports mechanical and also plant engineering initiatives all over the world.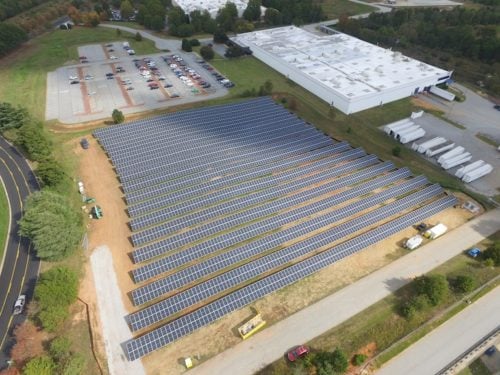 HSGS is a veteran-owned service blazing a trail in international power safety by designing and developing renewable energy and also microgrid systems. Serving government, commercial, commercial, and utility clients, HSGS's breadth of experience consists of projects that extend the continental USA along with overseas.
"We are really happy to have been chosen to assist the professionals at Bosch Rexroth accomplish their goals of conserving electrical expenses over the next couple of decades and also bring even more tidy power online in South Carolina," claimed Col (RET.) Dave McNeil, head of state as well as CEO of HSGS.