Construction starts on 30 MW of solar in Burkina Faso
Sep 21, 2020 04:43 PM ET
Work has actually started on PV plants with generation abilities of 20 MW and 10 MW. The centers will certainly be located in Koudougou, in Boulkiemdé province as well as in Kaya, in Sanmatenga, respectively.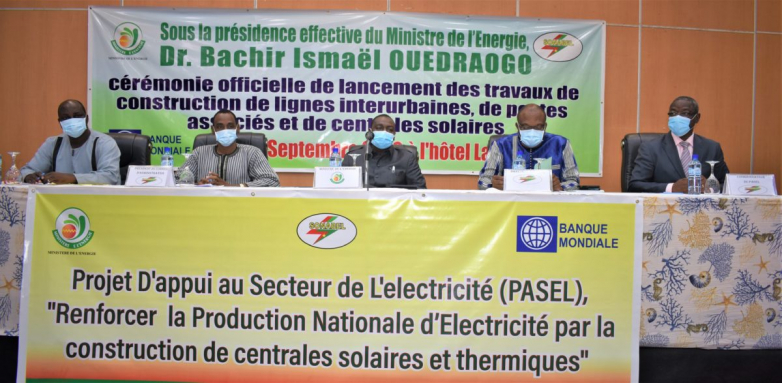 Burkina Faso's Ministry of Energy has actually introduced the start of building and construction of 2 solar energy plants with a consolidated generation capability of 30 MW.
The solar parks, with capabilities of 20 MW and 10 MW, are planned for Koudougou, in Boulkiemdé province, and Kaya, in Sanmatenga, specifically.
The Burkinabe federal government will certainly finance the XOF41 billion ($73.5 million) project price with a World Bank financing under the country's Electricity Sector Support Project.
French power business Engie will construct the parks as well as the transmission lines and also substations will certainly be installed by Engie subsidiary Ineo Energy and also Systems plus five other companies: India's Mohan Energy Corporation as well as Unitech Power Transmission, Chinese entities TBEA and also Shandong Taïkai Power Engineering as well as the IMPSDI consortium developed by China's Inner Mongolia Electric Power Survey & Design Institute and Kenyan designer Kesec. "These companies have in between 12 as well as 14 months to finish the work," claimed Burkinabe priest of energy Bachir Ismaël Ouédraogo.
The government likewise plans to reinforce three inter-urban links with electrical energy distribution stations. Société Nationale d'électricité du Burkina Faso (Sonabel) claimed an 83km, 225 kV transmission line will be constructed between the communities of Pâ and Diébougou. A 2nd 225 kV line will link the towns of Ziniaré and Kaya, 60km apart, and also a 90 kV, 60km line will certainly link Wona to Dédougou.
The solar parks and also brand-new infrastructure will inject 48.86 GWh right into the power network-- around 2.5% of the country's demand-- as well as aid maintain the grid, according to Sonabel, which opened a tender for four PV plants last month.
Burkina Faso had only 62 MW of solar generation capability at the end of last year, according to the International Renewable Energy Agency, nonetheless huge PV projects are materializing in the West African state, such as the 30 MW plant that Axpo Group service Urbasolar started building near Pâ in February.