Lyon Group and China Huadian pen pan-Asia renewables-plus-storage deal
Oct 15, 2019 03:40 PM ET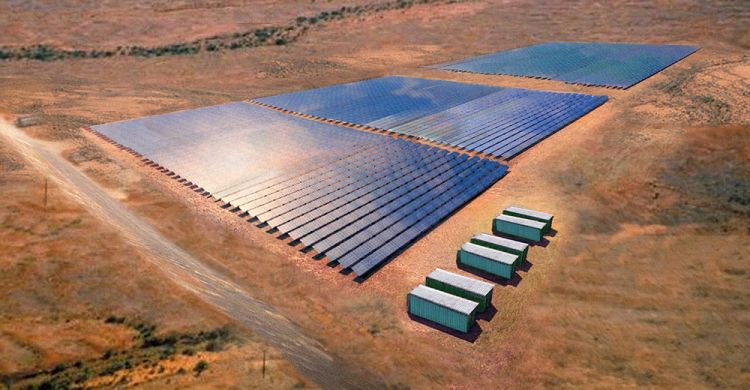 Australian renewables investor Lyon Group has penned an agreement with China Huadian Corporation which will see the duo co-develop and invest in power-plus-battery energy storage systems across Australia, China and other Asian markets.
The deal will see the two companies focus on specific battery storage retrofit opportunities in China and two other, as-yet-unnamed Asian markets.
Furthermore, it will expand on China Huadian's bid to co-develop, purchase, finance and constructed integrated solar-plus-storage projects throughout Australia belonging to Lyon, with China Huadian acting as the lead EPC contractor.
New additions to the partnership include the integration of long-duration battery storage into both new and existing China Huadian projects in China and other Asian markets, as well as the development and acquisition of new and existing renewable power projects, including solar.
The deal will expand on existing arrangements both companies have with Japanese utility JERA. Lyon announced a joint-venture with JERA and energy storage specialist Fluence earlier this year, specifically targeting the Asia-Pacific region.
David Green, chair at Lyon, said that both China Huadian and JERA had turned to Lyon as a result of understanding that just continuing to deploy more "inflexible" renewable generation was "destabilising" and "not commercially sustainable".
"China Huadian has big plans for solar and wind development but the significant curtailment and grid disturbance they have experienced to date shows that the volume of renewables they want to build will deliver greater benefit, both technically and commercially, with integrated storage."
"Lyon's integration of long-duration battery storage with power generation creates flexible, stable power stations that deliver predictable, dispatchable clean power. This reduces investment risk," he said.
Lyon has been prolific in bringing solar and storage projects to market in its native Australia, and in November 2017 sold off nearly 800MWh of storage and 545MW of solar PV capacity, the proceeds from which were due to help pursue a new development pipeline.
SOLAR DIRECTORY
Solar Installers, Manufacturers