Cubico, Celsia team up to bring large-scale PV boost to Colombia
Oct 10, 2019 08:35 PM ET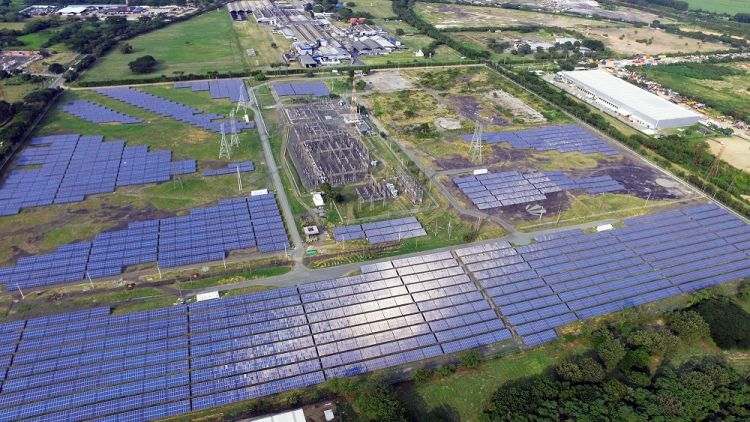 Colombia's still-dormant solar scene is poised for a major boost under a new partnership, bringing together a European and a Latin American player.
Cubico Sustainable Investments and Celsia this week unveiled plans to deploy a 400MW PV pipeline nation-wide, a significant push for a country where installed capacity sat in the double-digit-megawatt region last year.
In a statement, the duo said the 400MW portfolio will be developed over the next two years. According to them, it will mark the Colombian debut for London-headquartered Cubico, which has now added a Bogotá office to existing bases in Europe, Oceania, the US, Brazil, Mexico and others.
Contacted by PV Tech, Cubico said the 400MW pipeline comprises ground-mounted projects at various stages, with all "certain" to be ready-to-build soon. The plan is to deploy PV plants of "all sizes", starting with an initial pipeline of five to 10 projects, the investor added.
According to the firm, both Cubico and Celsia will be "partners at all levels" and wholly finance the 400MW portfolio by themselves, with equity funding set to reach "at least" US$100 million. Construction will be taken care of by an external EPC contractor, Cubico told this publication.
For Cubico – which draws funds from Canadian pension groups OTPP and PSP to invest in global renewable plays – the Colombian move follows the completion of 350MWp Soles in Mexico, one of the top solar winners years ago of the country's now-paralysed auction programme.
Colombia plays PV catch-up as it vows to lead Latin American push
The new partnership is the latest utility-scale PV proposition to see the light in Colombia this year, heralding a major solar boost for a country that was home to a 84MW market in 2018 where Brazil hosted 2.29GW and Mexico boasted 2.54GW.
So far in 2019, the Andean state has marked the operational launch of its largest PV plant to date – Enel's 86.2MW El Paso – and the proposal of even bulkier successors, including Diverxia's 240MWp Atlántico Photovoltaic and a 100.5MW project in the country's northeast.
One of the two proponents of the new 400MW pipeline, Celsia styles itself as the developer of Colombia's first large-scale plants, twin 9.9MW arrays in Cali and Cartagena. A third 9.9MW PV project is understood to be under construction, followed by a further two developments.
A PV Tech Power feature explored this year Colombia's quest to kickstart renewable growth, a push meant to diversify a hydro-reliant, drought-vulnerable energy mix. As recently reported, current president Iván Duque is keen for the country to lead a Latin American clean energy push.
The country stands now only days from its first ever large-scale renewable auction. Acciona, Canadian Solar, EDF, Enel Green Power and Trina Solar have all put projects forward for the delayed tender, which will match developers with buyers for 15-year contracts.
Colombia is also thought to hold significant potential on the small-scale PV end. As Celsia explained to PV Tech earlier this year, the firm is amongst those with ambitions in the segment, with plans to deploy a 100MW small-scale portfolio of rooftop arrays and others.
SOLAR DIRECTORY
Solar Installers, Manufacturers